Fall just got better for Game of Thrones fans. While there's plenty of iconic GOT-inspired cosmetics and costumes, the epic prologue, House of the Dragon, offers plenty of new, Westeros looks this year. From replica jewelry for Halloween to character-inspired makeup palettes fit for everyday, Fall fashion, the House of the Dragon and Game of Thrones Official Shop has everything you need to be your own iron throne heir!
When going GOT with a modern twist, Revolution Beauty has a premium array of new Game of Thrones eyeshadow palettes in store. Made with 18 pans of matte, metallic, and shimmery shades, these kits can create a variety of chique and stunning looks for Autumn.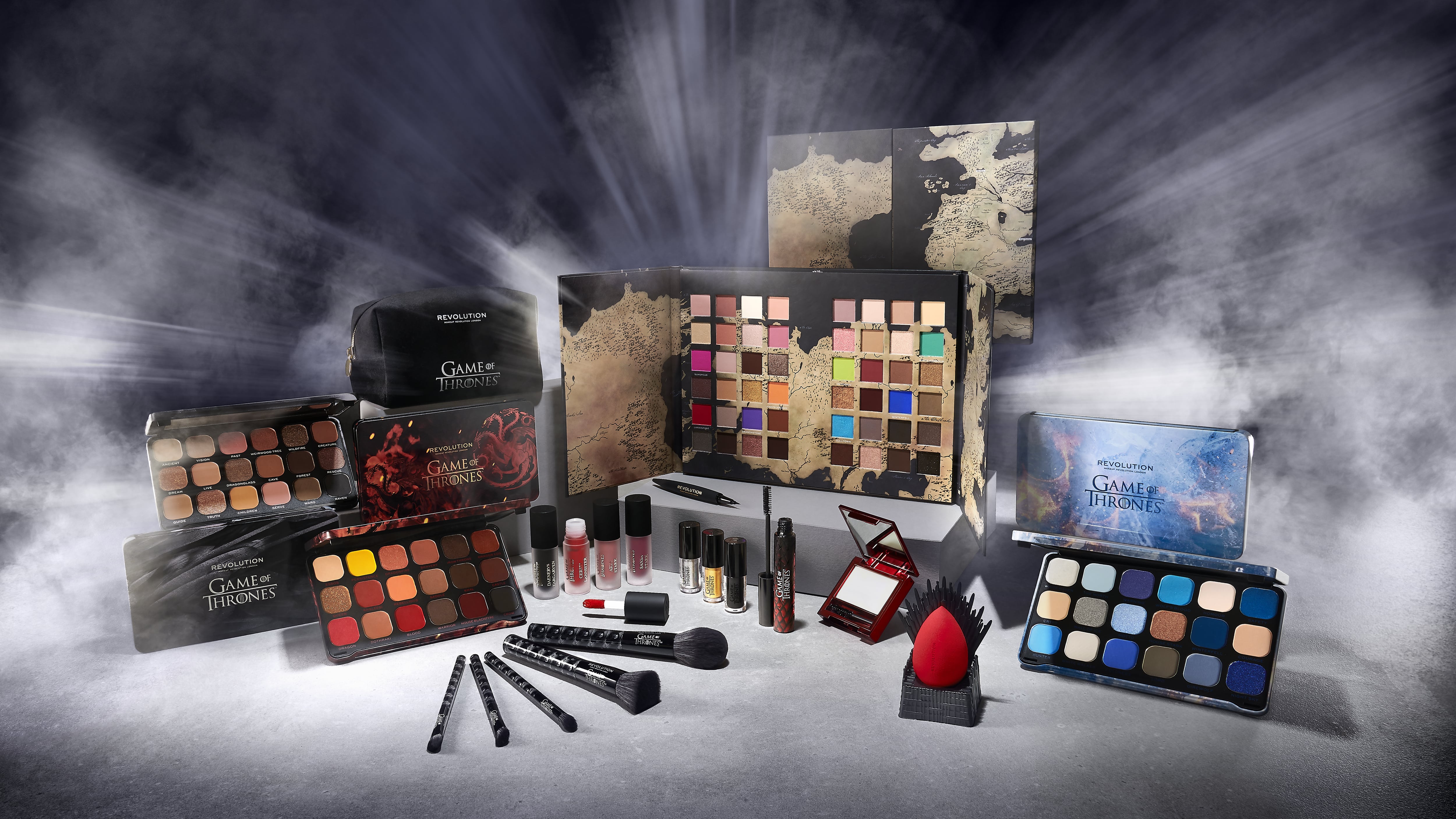 For those in search of khaleesi makeup ideas, the Forever Flawless Pastel Palette is a great starter kit. This Game of Thrones palette offers soft, nude and taupe shades perfect for fans in need of Daenerys Targaryen makeup inspiration. While the Targaryens or Velaryons wear minimal glitter or shine, this palette also offers pops of color for those looking to add more glamor! If you'd rather hone in House of Hightower fashions, the Forever Flawless Earth Palette may be more your speed. Ideal for earthy tones, this palette is perfect for characters like Alicent Hightower. 
For explosive looks fit for Dragonstone, the Forever Flawless Fire Palette has a variety of warmer shades. For flame-colored shades inspired by dragons like Caraxes or Sunfyre, this Game of Thrones eyeshadow palette is your perfect match. Need more than a scorching set of eyeshadow colors? The Game of Thrones Dragon Glow Set comes with dragon-egg shaped cosmetics to help create looks inspired by the flying fire-breathers seen in the show. 
If you're going out for Fall fun, you'll need beauty supplies on hand. Carry all your essentials in a zip-up Game of Thrones Make-up bag. Need touching up throughout the day? Check yourself with a dragon-engraved, Game of Thrones Compact Mirror. Portable and stylish, this item also makes a great accessory or prop for Halloween costumes.
When dressing for Halloween night, a Game of Thrones Sansa Stark Crown is the perfect finishing touch for your Game of Thrones-themed costume. Made for the Lady of Winterfell, this high-quality tiara is designed with two direwolves to represent the Sigil of Stark. As a certified collectible, it even comes with its own certificate of authenticity! 
Whether it's for a Fall photo opp or a Halloween party, the WB Shop has all you need for Fall festivities before the terrible winter! 
***
Want to learn how to use your makeup palettes like a pro? You can snag more Revolution Beauty tips on how to make your eyes pop with your new Game of Thrones glamor gear.